💬 | Monthly Standup​
| JOIN THE MONTHLY COMMUNITY STANDUP!
Did you know the Azure Static Web Apps Team now hosts a monthly standup for the community on the last Thursday of each month? Join members of the Azure Static Web Apps team and their special guests as they cover key announcements and topics LIVE! and take your questions on chat!
Watch the replay from the last standup
---
🗓 | Monthly Roundup​
Lets talk about #ThisMonthInSWA
Welcome to This Month In SWA - a monthly roundup of Azure Static Web Apps news and updates from the Product Team, Cloud & Student Advocacy - and from you, our amazing Developer Community.
When we wrapped the #30DaysOfSWA series in June 2022, we many of you continuing to stop by the site for content updates. There are many resources you can track individually:
But we thought it might help if we had a round up of all the key news and content updates in a single montly post for convenient reading. That's the origin story for #ThisMonthInSWA. We hope to cover:
🗓 | Events: Past and Upcoming, featuring SWA talks or training opportunities.
📢 | Announcements: Latest news or updates from the Product and Engineering teams.
👀 | Content Updates: New articles, tutorials or samples authored by Microsoft developers.
🐝 | Community Buzz: New articles, tutorials or samples authored by Community developers
🌟 | Spotlight: Featuring a project or person that makes a difference to SWA developers.
Click here to read the latest issue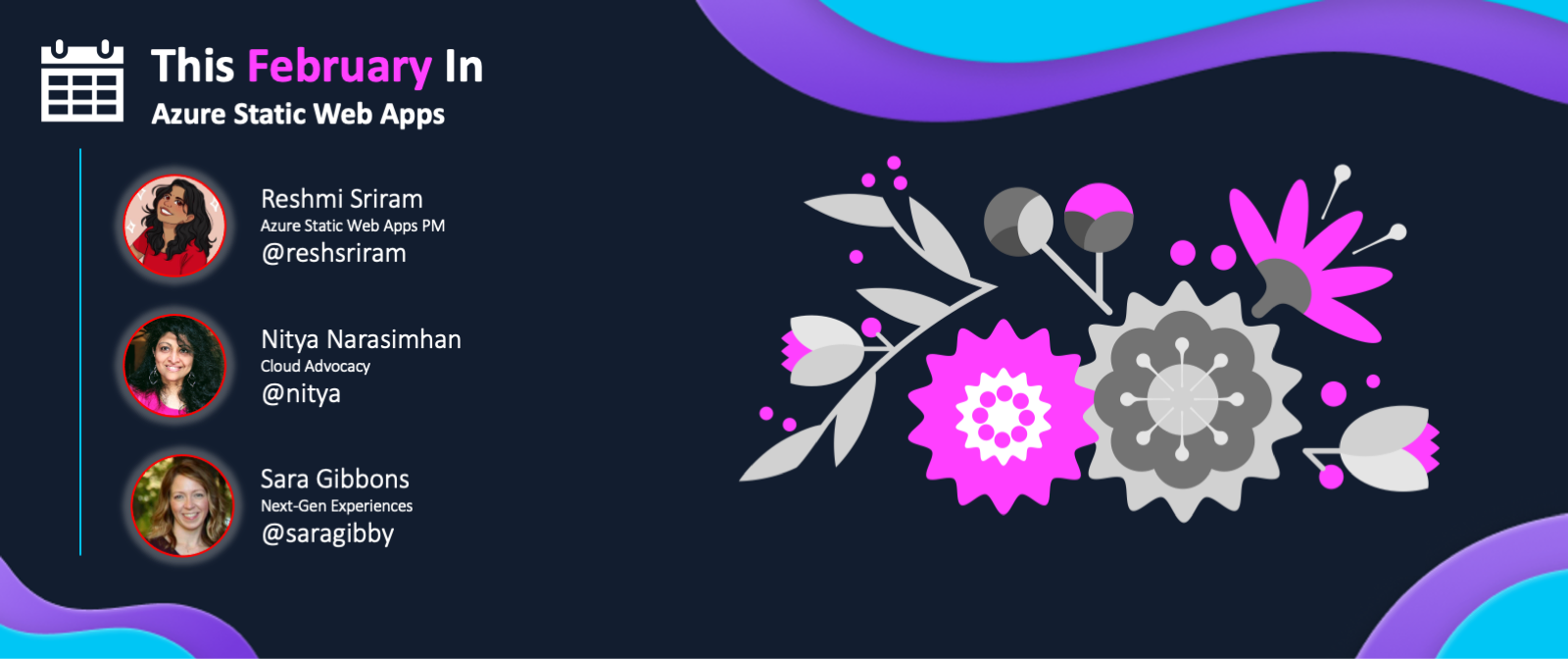 ---
🚀 | Content Collections​
🆕 LEARN WITH CONTENT COLLECTIONS
Welcome to Content Collections - a new feature on this site that bundles a relevant set of posts or resources into a short collection that can help you skill up on a specific topic!
When we created the #30DaysOfSWA series, we deliberately designed a content plan with themed weeks focused on a specific topic. Now, we are packaging these into collections - short content bundles that provide a deep dive into a particular topic or theme, that you can reuse, refer to, or compose into custom roadmaps.
We also realized this was a good way to provide a comprehensive content bundle to skill you up on new features on their debut - giving you a way to go from the launch announcement, to the documentation, to new tutorials and video resources that enhance your understanding.
Click here for the latest collection on: Database Connections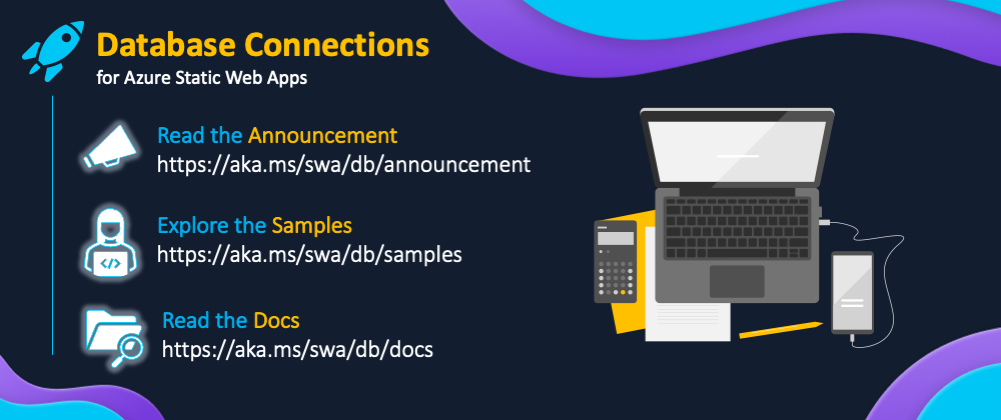 ---
📣 | Call For Contributions​
Have you built something recently you want to share?
Use the custom issue to submit your news, articles, or events, for consideration this month, or in future issues. We typically review submissions received at least 3 days ahead of our publication date. Accepted contributions may be published in the next roundup, or in a future roundup (if time or space constraints factor in).
Roundup Post: Last Monday each month
Standup Livestream: Last Thursday each month.
---